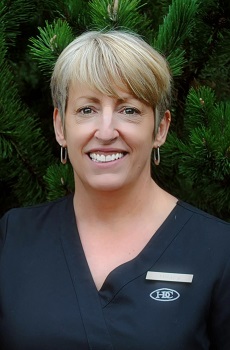 Hilary
Hilary grew up in Aldergrove, playing basketball and horseback riding.
She has been a hygienist for 26 years. She worked in Vancouver and Kamloops before returning to the Fraser Valley and settling in Mission.
She keeps her clinical skills current by attending lectures and seminars. Hilary is also a member of the Greater Vancouver Dental Hygiene Study Club.
Hilary enjoys golfing, gardening and hiking with her 2 dogs.